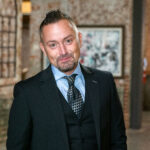 Shawn Ezell – Owner/Loan Officer  Shawn entered the mortgage industry in 2001 after serving in the United States Marine Corps.  Shawn was also an Eagle Scout with Troop 91 as part of the Blue Ridge council of Boy Scouts.  Shawn was a computer and networking technician in the Marine Corps (Aviation Tactical Information Specialist [6494]) and was promoted to E-5 Sergeant in less than 3 years of service.  He also graduated first out of his technical school and was awarded a Navy Achievement Medal which is the highest award given during peace time.  After leaving the Marine Corps in 2001, Shawn joined Residential Mortgage & Investment (a Wholesale Mortgage Bank in Newport Beach, California) as an Account Executive working with Mortgage Brokers to help close their loans. Shawn has since worked for several different mortgage banks, lenders, builders, and mortgage brokers in the Finance and Real Estate profession.
Available by cell phone some nights and weekends.
Cell: 864-270-2345
NMLS #1134408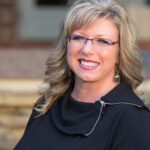 Alex Wharton-Parham – Operations Manager/Loan Officer With more than 30 years of lending experience to share with you, I enjoy working with a wide range of borrowers. One of the best parts of my job is assisting first time home-buyers and seeing their dreams of home ownership come true. Since mortgages are our only business, this enables me to offer customized loan solutions with built-in affordability. In addition to financing for existing properties, I have ten years of experience working with local builders and can assist you with new construction financing. It's easy to describe my promise to my borrowers. As author Douglas Adams said: "To give real service you must add something which cannot be bought or measured with money, and that is sincerity and integrity." In addition, my team and I will work together diligently to make sure your loan closes on time.
Cell: 864-525-1028
NMLS #232586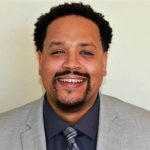 Chad Frazier – Loan Processor Chad is a loan-processing professional with over three years of successful experience in serving the Upstate at Palmetto State Home Mortgage. Growing up in Ninety-Six, Chad is a South Carolina Native and a Veteran of the United States Navy. In his spare time, Chad loves rooting for his Raiders and spending time with his family. Chad's passion for helping people purchase their dream home and his long-standing bond of 19 years with Shawn makes them the perfect duo for your Mortgage loan needs!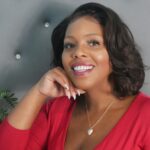 Crystal Batts – Loan Officer Crystal comes to Palmetto State Home Mortgage with over 10 years' experience in customer service, sales, property management and marketing. She is backed by over 30 years experience in the mortgage industry, which is why she chose to work with this amazing company.  Her #1 goal is focused on giving each and every borrower the best expert experience throughout their journey with us, by being transparent, available, passionate, and knowledgeable about the products we offer here.  She is an optimistic people person with the determination to make a difference in each person she comes in contact with.  She finds that the dream of home ownership is not only an accomplishment but a profitable investment in your future, and wants to be in that group of people that make that dream a reality.
Cell: 864-274-4969
NMLS#2038469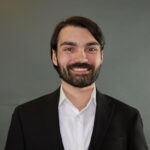 Grayson Ballentine – Loan Officer Grayson completed a Bachelor's Degree of Science in Psychology at Clemson University in 2018. Since graduating he has been a consistent member of the Palmetto State Home Mortgage team in pursuit of his Mortgage Originator's License. In the intermediary, Grayson began processing loan applications for Palmetto State Home Mortgage in the beginning of 2020 and earned his Loan Originator's License in February of 2022.  With his professionalism, hard-working ethic, and dedication to his clients there is no doubt that his addition to the Palmetto State Home Mortgage team will be one of great importance to our borrowers, lenders, and staff.
NMLS #1870187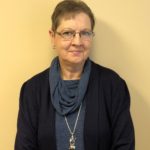 Ann Hayes – Office Manager/Processor Ann has worked in print and online advertising sales as both a sales team manager and as an account executive. In addition, Ann worked as Assistant to the Academic Dean at Anderson College and as office manager for the Saluda Baptist Association. Ann is a native South Carolinian and a graduate of Anderson College.  Ann's experience in customer service will help to make your experience with Palmetto State Home Mortgage a pleasant one.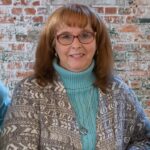 Teresa "Tere" Sinclair – Loan Processor/Owner of Sinclair Processing Tere owns her own company as a 3rd party processor and has over 20 years experience processing loans at several different companies and carries a vast knowledge of the business.  She will guide you through your process to make it as easy a process for you as possible.
NMLS #1056417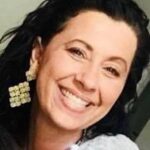 Laura Ramsey – Senior Processor Laura comes to Palmetto State Home Mortgage with over 21 years of experience, her vast knowledge, work ethic and drive in the industry has aided in building lasting relationships with clients and realtors over the past 21+ years. She takes great care in keeping clients, buyers agents and listing agents up to date during the process while making the process as stress free as possible for all involved.
NMLS #1671222